Suburban Hills School
Nurturing Social and Academic Skills 
Location
Suburban Hills School
41 Oakdale Rd
Chester, NJ 07930
School Hours
M-F: 7:00 am - 6:00 pm
Weekends: Closed
Phone & Email
(908) 879-4140
dale@suburbanhills.com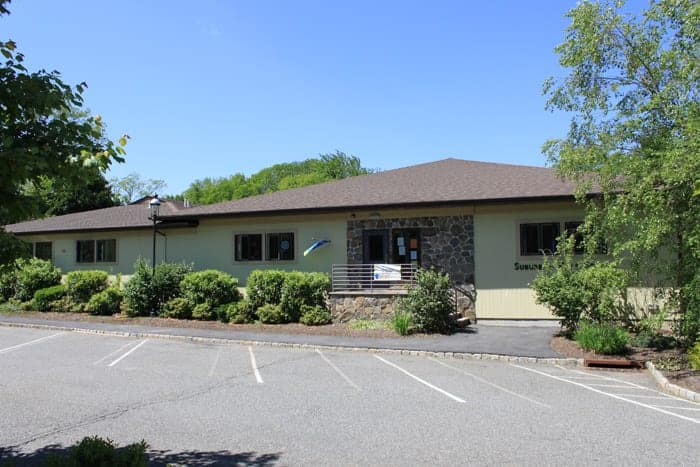 Suburban Hills School, located on Oakdale Road in Chester, New Jersey, understands that parents want more for their children than just daycare in the early childhood years. They want a safe and happy place, a home away from home, where their children will be nurtured, where their potential will be cultivated and developed, and where they will be properly prepared for elementary school.
With this in mind, the Suburban Hills School facilities were custom-designed with attention to early childhood exclusively, reinforcing our goal to provide a "Total Environment" where children are comfortable and stimulated to learn and discover. Our focus is on developing each child's full potential on an intellectual, physical, emotional, and social level.
We consider our educational team of early childhood specialists our most valuable resource. All of our teachers are both CPR and First-Aid Certified, offering a safe and nurturing environment for the children. Their primary concern is always your child's needs, down to the arrangement of classrooms and the learning tools, toys, and educational equipment available in each classroom.
Children are guided and encouraged to progress at their own pace of development through both structured and free-play activities. Teachers are constantly observing each child's current skills to establish their readiness for new skills. Parents are kept up-to-date with complete progress reports for each child, assessing academic, physical, and social skills.
With a thorough grasp of the importance of Pre-School as a foundation for future education, we offer a place where children not only feel safe and happy, but we cultivate a healthy curiosity in our kids that inspires creativity and a love of learning. At Suburban Hills, we are very proud to know that children who have graduated from our school are exceptionally prepared for elementary school.
Children are equipped with the tools they will need for elementary school in a loving and safe environment where they are encouraged to learn and develop to their full potential under the nurturing guidance of early-learning specialists.
Open Door Policy
At Suburban Hills, we offer a teaching environment where parents are always welcome. We want parents to see that we consistently maintain the same standards. Parents will know that we not only care for their children, but we appropriately stimulate and educate them in a comfortable and secure environment.
Small Classes
To ensure each child's needs are met, we keep children closely grouped by age in small classes and maintain a very low student to teacher ratio.
Flexible Scheduling
The school is open year-round, from 7:00am – 6:00pm. We also have extremely flexible scheduling options to match the demanding schedules of each parent.
Eligibility Age
Children eligible for enrollment are aged 6 weeks through pre-kindergarten. For summer camp, Suburban Hills accepts children 6 weeks – 8 Years.
Snack Program
Suburban Hills provides both morning and afternoon snacks.
Infant Suite
The school possesses a self-contained, soundproof, four-room suite designed and furnished specifically for infants.
A Comfortable Environment

Each classroom is air conditioned, has a private bathroom with a child-sized toilet and sink, and is equipped with a variety of learning tools, educational toys, and books, to ensure an environment that promotes self-confidence, independence, and learning, while projecting the feel of a home away from home.
Emphasis on Physical Activity – Gyms, Pools, Playgrounds
Suburban Hills features two large, all-purpose gyms/play rooms where the kids can not only play and have fun, but where we instill an early emphasis on the importance of physical activity. We also have two large, fully-equipped, age-appropriate playground areas, along with additional outdoor play opportunities on our grass area, blacktop & garden. In addition, the school also has two pools, designed specifically for young children, with vigilant supervision provided by two certified lifeguards. The pools are completely fenced and locked and are open for the summer camp program.
Safety
We have two main points of focus at Suburban Hills: Safety and Education. With safety in mind, the campus property is completely fenced to ensure children stay safe inside and unauthorized persons stay outside. We also have a combination-lock, security entrance, and a modern security and fire alarm system, complimented by state-of-the-art safety equipment.
The curriculum at Suburban Hills is carefully designed to meet appropriate goals for each age group. In addition, our teachers are early-education specialists who place a very strong emphasis on allowing each child to develop at their own pace. Teachers keep comprehensive progress reports on each child's development on academic, physical, and social levels, including:
Large and Small Muscle Development
At Suburban Hills, we believe in the concept that happy, well-adjusted children, given the respect and attention they deserve, possess self-confidence, initiative, perseverance, and the ability to work and solve problems in conjunction with their peers.
Suburban Hills School is not merely childcare. We blend a strong, structured, academic program with interesting activities and free play to hone in on each child's potential to become well-rounded individuals on every level. We stress the importance of building a positive self-image by making each child feel loved, special, and unique. We constantly evaluate each child's skill level to ensure they are appropriately challenged to their abilities and potential.
Dale, our Director at Suburban Hills, has spent over 30 years ensuring that every child that passes through our doors receives the very best care. Her love and dedication to the school shine through every day in the relationships she forms with our families, the fun and imaginative activities she plans for the students, and all the work she does to make each day go smoothly for everyone. During her tenure at Suburban Hills, Miss Dale has maintained an atmosphere that feels more like home than school. Before becoming the Director in 1994, she taught Pre-Kindergarten and Kindergarten at Suburban Hills. Miss Dale has a Bachelor of Arts in Education from Glassboro State College in southern New Jersey.